Trauma Informed Pet Professionals
Welcome to Trauma Informed Pet Professionals. This course consists of eight lectures with Daniel Shaw, exploring the complex issue of trauma in the domestic dog. This course is designed to put you at the forefront of your industry when working with traumatised individuals, both developing your understanding of the development and neurobiological basis of trauma, and providing you with a practical skillset for working with traumatised dogs.
This is a self-paced course, open to all pet professionals, including but not limited to behaviourists, trainers, veterinarians, groomers, and vet nurses.
This course contains 8 modules with video lectures, a number of recorded Q&A sessions expanding on the module topics, and a final asssessment after which you will be awarded a Trauma Informed Pet Professionals assessed practitioner certificate. Once you sign up to the course, you will have LIFETIME access.
The eight modules in this course include:
Module 1 – What is Trauma
What is meant by the term "trauma"
Types of trauma a dog may experience
How does trauma affect dog behaviour
Risk factors for traumatisation
Genetics and trauma
Development and trauma
The canine ethogram
How trauma is researched
Module 2 – Learning and Memory
Types of memory
Episodic memory
Encoding specificity principle
Associative and non-associative learning
Safety behaviours
Social learning and socially acquired trauma
The neurobiology of learning
Module 3 – The Neurobiology of Trauma
Fear processing in the brain
The impact of trauma on survival circuitry (SAM and HPA axis)
The impact of trauma on different brain regions and systems
Sleep and healing from trauma
Trauma and pain processing
The gut microbiome and trauma
Trauma and immunity
Module 4 – Emotion and Cognition
Understanding emotions
The fear response in depth
Trauma and emotional processing
The benefits of play
Attachment theory
The impact of trauma on memory
Module 5 – Practitioner Skills
Case formulation

CBT and systemic models for understanding trauma

Person centred approaches for working with caregivers

Transactional analysis

Social judgement theory

Identifying biases effecting judgement and decision making in trauma cases
Module 6 – Working with Traumatised Individuals
Taking a trauma history
Creating a trauma informed environment
Assessing for signs of stress
The sensory world of dogs
Preparing for a traumatised brain
Developing healthy coping skills
Module 7 – Psychopharmacological Interventions in Trauma Cases
Pharmacokinetics

The blood-brain barrier

How drugs effect the brain

Principles of synaptic communication

Exploring neurochemical systems

Understanding drugs veterinarians may prescribe for dogs that have experienced trauma
Module 8 – Reappraising Trauma
When is reappraisal appropriate?

Approaches to changing behaviour

What is a trigger?

Developing a reappraisal map

Developing a context for reappraisal

Using sleep to enhance reappraisal

Working with trauma related triggers

Reappraising direct triggers

Case studie

s
If you have any questions about this course before signing up, please email [email protected]





Check your inbox to confirm your subscription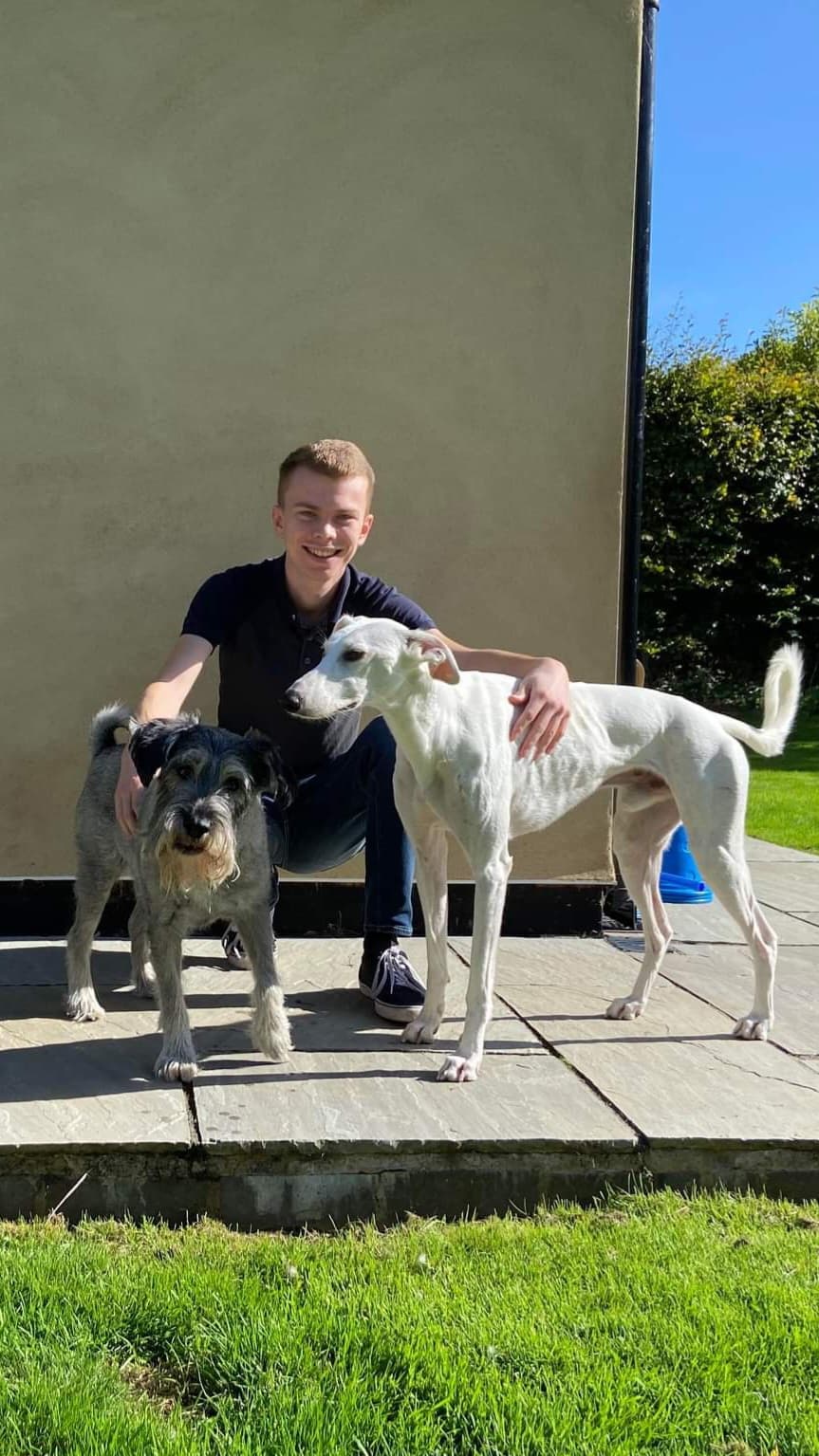 About the presenter:
Daniel Shaw BSc (Hons), GMBPsS, CDBC is an animal behaviourist with a background in animal behaviour, psychology and neuroscience. As the owner of Animal Behaviour Kent, Daniel has a successful history of supporting dogs and cats with behaviour problems, and has a special interest in the effects of trauma on animals. Daniel is a degree qualified psychologist and certified dog behaviour consultant with the International Association of Animal Behaviour Consultants (IAABC). 

Daniel well known for his work in the animal behaviour industry and regularly presents seminars and webinars to other professionals. His online course platform ABK Learn provides both owners and professionals with insights into the psychological health of dogs and provides a wealth of information on many common behavioural problems. His new flagship course, Trauma Informed Pet Professionals explores the neurobiology of trauma and presents cutting edge techniques for helping dogs that have experienced trauma.